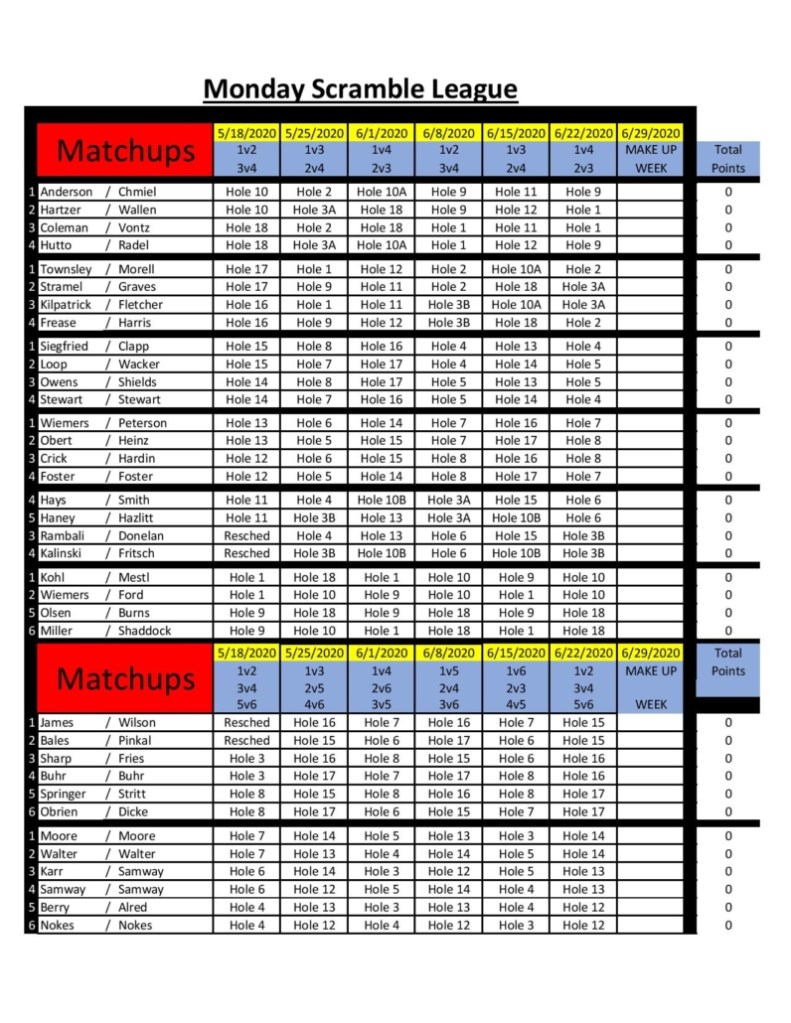 We have filled up for the Monday Scramble League and are excited to get things going.  Here is the schedule for the year and here are a few things to remember that will really help us out…
Must keep all pins in the hole and the ball must fall in the hole to count
There are no rakes in the bunker
Social distancing is still very important
Large groups hanging out before and after the rounds will be strictly prohibited.
We will have 3 stations to purchase beverages before the rounds (the clubhouse & 2 beer carts)
You are allowed to pay for your fees at the turn if you would like to help us avoid large crowds.